Atlanta's Epoxy Floor Company
Pronto Epoxy & Concrete is your choice for Epoxy flooring and polished concrete floors. Our epoxy flooring & decorative concrete finishing experts can give you the garage makeover or other floor finish you've been dreaming of. We use the highest quality products to provide a professional finish that will last a lifetime!
Text or call us at (833) 776-3769 today!
Quality Customer Service
Our epoxy floor and polished concrete experts in Atlanta will ensure you get exactly what you dream of. From start to finish, we're there for you.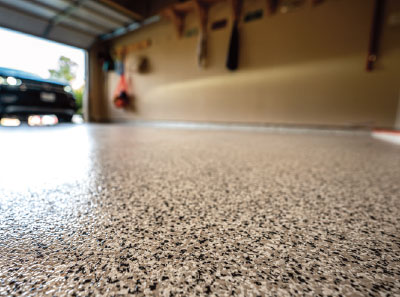 Our Specialty
Our specialties are garage flake and metallic epoxy floor options. Are you searching for this type of flooring? We can help.
We have polished concrete and epoxy floor experts who can do just about any finish you'd like on your decorative concrete floors.
Our clients have been 100% satisfied with our work. Check out some of our past jobs and completed projects here.
Our Services
We provide high-quality garage flooring, epoxy flooring, metallic epoxy floors, and polished concrete services in Atlanta, Georgia. Our team of experienced professionals will work with you to create a custom floor that meets your needs and budget.
We provide professional garage epoxy flooring services in Atlanta that are durable, long-lasting, and easy to maintain.
Our team installs high-quality epoxy flooring in industrial, residential, and commercial properties.
Our metallic epoxy floors are beautiful and unique, and they are also very durable. They can withstand chemicals, spills, and abrasion, making them a great choice for high-traffic areas.
We are proud to create high-quality polished concrete floors using a precise process of grinding, honing, and polishing. We use advanced technology and processes to ensure that our floors are smooth, durable, and beautiful.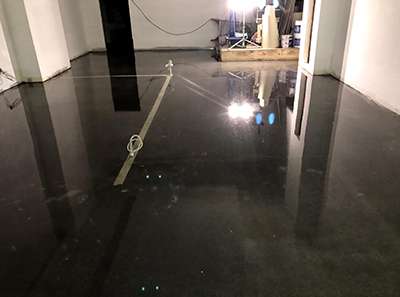 Grind and seal flooring is a trend that is here to stay. Its sleek and polished look, combined with its durability and low-maintenance nature, make it an attractive choice for homeowners and businesses alike.
The possibilities are as boundless as your imagination, from creating a rustic, earthy ambiance to achieving a sleek, modern look.
Elegant… But Durable
Epoxy flooring and polished concrete floors are known for their durability. This is a highly sought-after quality for floors like the garage, mancaves, and other high-traffic areas.
Contact Us
Our epoxy floor and polished concrete specialists are ready for your next project. Text or call us at (833) 776-3769 today – let's talk about your upcoming epoxy or concrete polishing job!